Haddad Collision Center: Berkshire County's Green Auto Body Shop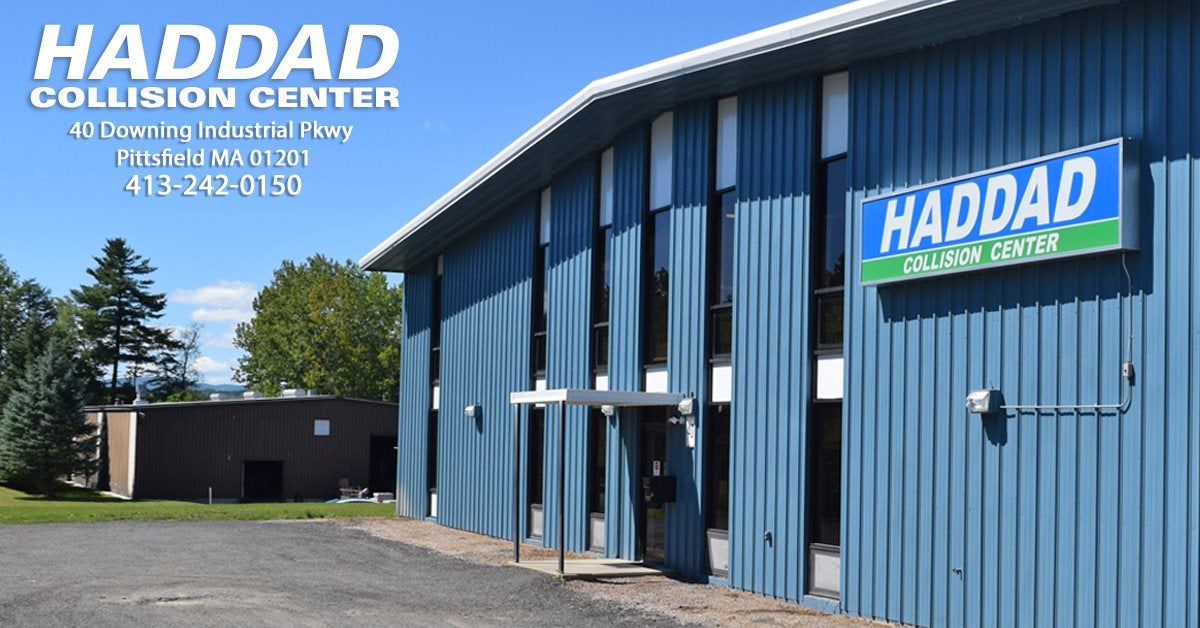 We're proud of our Haddad Collision Center Team. Not only do we have the most experienced auto body technicians in Berkshire County, we also have the nicest. Let the trained professionals at Haddad Collision Center get your vehicle back on the Pittsfield, Northampton, Latham, and North Adams roads in no time! Haddad Collision Center repairs all make and models at our Pittsfield MA Auto Body Repair Shop - whether it's the latest Toyota, or an old Ford, Chevy, or any other manufacturer - and we offer everything from major body work and more. No matter what your needs are, our certified mechanics can get the job done. Take a look at our Collision Repair Gallery to see examples of our top-notch repair work!
Not only do we service all makes at Haddad Collision Center, but we also work with all of the major insurance carriers in Berkshire County MA - such as Mountain One, Progressive, Liberty Mutual, Plymouth Rock, Geico, Assurance and more. Live in New York, Vermont or Connecticut? No problem, our auto body experts at Haddad Collision Center know exactly how to deal with out of state insurance claims. We will get you back on the road in no time, and as easily as possible. Have a question about getting auto insurance assistance? Haddad Collision Center has the answers!
We have ASE certified and I CAR Trained Technicians - along with PPG Certified Refinishing Technicians. We have the experience, the expertise and skills to get your car back to its original condition (or even better!). Haddad Collision Center does more than just great auto body work. Our team can also buff and polish your car to a like new finish, and recently we've added headlight refinishing - restoring your headlights from foggy to clear!
Give us a call at
(413) 242-0150 for your low cost estimate of $50
*Your $50 fee will be reimbursed at the time of your service either from the service itself or off of your deductible. Ask your Collision Center team member for more details.

How can we help?
* Indicates a required field